TheU

Competition
Design Brief
The Judges
Digi's Albums:

Team Thoughts:
AlphaU
Append
Athought
Aurac
Aurora
Bequeath
Bow
Cubed
J'sWorld
Lordfly

History

The Future

Mailing List

Links

Contact Consortium Home page
Builder's Name

Kirk Malay (Ultimate)

Previous Work

Alpha World 1356N 2247W, 1370N 2444W, 1373N 2465W,1627N 2392W, 1356N 2455W

Web Page

E-Mail

Location

USA

Occupation

Amway Distributor / Private Teacher

H
o
p
e
d

to

A
c
h
i
e
v
e

I wanted to build a popular place where people can come to and learn about virtual reality and see how it can be used as a medium for learning not only VR and computer stuff but also anything else.

(I also wanted to achieve a winning entry so that I could expand on my teachings to live groups of
people at a popular place.)



A
c
h
i
e
v
e
d

I achieved knowledge, I learned that by doing research and experimentation
for the teaching of others that it made me learn faster than ever before and with people occasionally stopping by and talking to me and asking me questions it even further taught me more. Now all I want to do is keep
teaching so I can learn learn learn.


F
e
e
d
b
a
c
k

I think it is an excellent idea to hold the competition, not only for it's educational effect but for a quick way to build a world full of quality buildings and ideas.

It may be a good idea for the future to make a list of different ideas for contestants to choose until each idea is taken, from that you'd have a huge university full of all the different subjects you wish.
All I have to say is spread the word about the AW universe especially TheU.
Top of Page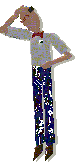 For enquiries on TheU Project contact Stuart Gold

---
---
Please send any comments on this site to our webster
© 1998 Contact Consortium, All Rights Reserved.