TheU

Competition
Design Brief
The Judges
Digi's Albums:

Team Thoughts:
AlphaU
Append
Athought
Aurac
Aurora
Bequeath
Bow
Cubed
J'sWorld
Lordfly

History

The Future

Mailing List

Links

Contact Consortium Home page
Team Name

Twinkle Team

Web Page

http://www.kub.nl)

Jens Maier Student
Location Germany

Dirk-Jan "Twinkle" de Bruin Student
Location Netherlands

First of all, something about myself: I'm a 16-year-old student from Germany, a passionate and veteran internet-user and programmer and interested in everything related to computers. I was building in ActiveWorlds ever since I became a citizen (July '97) and wanted to try myself in such a competition (Unluckily, there were too many R/W-events to finish the world :-( ).





A Virtual Learning Environment customizable for various teaching subjects.

I believe that the competition itself was a great success and a much better idea, not to speak about the idea that stands behind it. A 'virtual' university is the founding-stone for a complete virtual world. Anyways, we must not forget, that it is our real-world's person that should be on the top of our list of interests. However, I don't doubt that in some time, the happenings in a virtual world such as a university can have a real effect in real-world. I will pass the question, if that could have negative outcomes or hazards, to others ;-7

I think a nice new environment has been made, which can be attractto both students ive and teachers
I've built the "BOWorld" of the Tilburg University (http://www.kub.nl) BOW department and I based some of the ideas of the "BOW" project on it. I own the world called "Twinkle" which is currently offline because we are totally refeshing it (completely new theme, and objects, and eventually a new system that will be totally revolutionary to all other worlds, can't say much about it yet, but we expect to have the new server and theme running in somewhere in June). I'm leader and founder of the first WorldsAway Hotel (http://www.worldsaway.com) helpers group, the Twinkle Clan (http://twinkleclan.net
http://twinkleclan.net ) and founder of the well known Save The Hallway World campaign, which seems to have had quite a impact since Fujitsu Software Business of America (http://www.fsba.com) decided to keep the world up, at the ideas they adapted from us, keep the price low and flatrate by getting sponsors for the in-world items. I would advice everyone to take a look at WorldsAway Hotel, it's one of the best Virtual Communities online! We are also having plans about getting a Educational WorldsAway world, so if anyone out there is interested in joining this plan and want to help setting up a educational WorldsAway world, you can contact me at DirkJan@thepentagon.com. Also I'm working on a book about Virtual Worlds and a important part of it is about the educational use of Virtual Worlds. I hope the book to be out and translated from Dutch to English in somewhere beginning '99, but I can't promise anything =-). BTW, my teammembers Daniel "Solo" and Dave "FloridaMan" didn't manange to get enough time free to help with "BOW".
Top of Page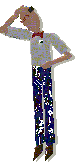 For enquiries on TheU Project contact Stuart Gold

---
---
Please send any comments on this site to our webster
© 1998 Contact Consortium, All Rights Reserved.