TheU

Competition
Design Brief
The Judges
Digi's Albums:

Team Thoughts:
AlphaU
Append
Athought
Aurac
Aurora
Bequeath
Bow
Cubed
J'sWorld
Lordfly

History

The Future

Mailing List

Links

Contact Consortium Home page
Builder's Name

Janne Nevalainen

Previous Work

Alpha World at 1239N 110W, 1240N 79W, 10083S 19979W

Web Page

E-Mail

Location

Finland

Occupation

Highschool student

C
o
m
m
e
n
t
s


And...The reason for not getting that institute finished is my school. I'm supposed to graduate this spring so I didn't have too much time to build there. But thank you for giving me an opportunity to take part. The whole building-thing was very interesting and it gave me some kind of experience for my could-be-my-occupation that is an architect. But above all it was fun :) So, thank you again.
Top of Page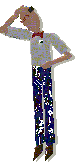 For enquiries on TheU Project contact Stuart Gold

---
---
Please send any comments on this site to our webster
© 1998 Contact Consortium, All Rights Reserved.