In cooperation with: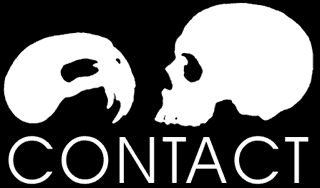 cultures of the imagination
and
the Digital Space Commons








,
AVATARS 2004: AvaMars Design Project
Fantastic 3D Visions of Mars Past and Future

Submission possible at any time
The first entries were shown at CONTACT 2004, March 12-14, NASA Ames Research Center
Contact: Bernard Farkin (be@eden-hms.com)


From H.G. Wells to Kim Stanley Robinson, from the Martian Chronicles to Moving Mars, the planet Mars has had many visitors of the imagination. This year with the dual NASA rovers exploring the surface of the Red Planet, CONTACT and the Contact Consortium held joint events at NASA's Ames Research Center in California and on the Internet on March 12-14th with the theme "The Challenge of Mars: Past, Present, and Future". The Consortium held its 9th annual online cyber-conference, AVATARS2004: AvaMars inside the newly released Adobe Atmosphere web-based multi-user virtual environments platform. Digital Space has partnered with the Consortium to produce the AvaMars project through its activities and contacts at NASA and created a special project site www.DriveOnMars.com which allows web visitors to drive a virtual mars rover through traverses on a digitally re-created Red Planet.

The AvaMars project: Fantastic 3D Visions of Mars Past and Future

We are inviting 3D artists to populate the virtual landscapes with their animated rovers at www.DriveOnMars.com with visions of Mars past and future from CONTACT science fiction authors including Greg Bear, G. David Nordley, Kim Stanley Robinson and others. Did you love reading about Martian oceans and giant diatoms in Greg Bear's "Moving Mars"? Realize it in Cyberspace by designing creatures in Adobe Atmosphere and Viewpoint 3D formats. So you loved Kim Stanley Robinson's Red, Green and Blue Mars books and want to realize some of the human habitation depicted there? Author a great 3D recreation of a settlement and submit it to our competition. Any visions of Martian landscapes, creatures or structures are fair game for the project (even your own creations).

At the CONTACT conference on March 12-14th, 2004 a VIP team of science fiction authors, space scientists and anthropologists were shown the different worlds of this project.
On March 13th 2004 we presented www.DriveOnMars.com to the CONTACT conference attendees and featured the entries which were placed into those worlds and "discovered" by our dual virtual MER rovers.

Contact Bernard Farkin at be@eden-hms.com to take part in this project and receive any additional guidance. Find more information on the event home page at:
http://www.ccon.org/conf04/AvaMars.html

Thank you and let the creativity begin,

The AVATARS2004: AvaMars! Team
AvaMars worlds Showcase

In this space we will present screenshots from contributions to the AvaMars project.

Screen Shots of Mars Visionary Landscapes

(Future Mars, Red Mars, Blue Mars, Green Mars)

Contributed by DM3DS

(Ryan Norkus and Peter Newman)

Click on the thumbnails to view full-size images, or click here to vist the worlds (requires Atmosphere)
---
Contributed by Francesca Crolley and Martin Judd
---
FreestyLerGirL from "Free Mars"
Contributed by Nyssa Neilson
© 1995-2004 Contact Consortium, All Rights Reserved.
Page last updated: March 21, 2004
Please send any comments to Our Webster