2pm - 4 PST

[10pm - 12m GMT]
Active Worlds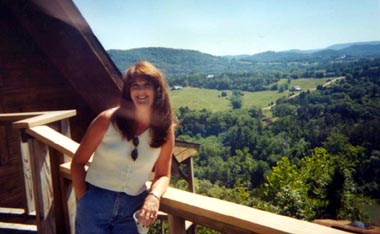 Kathy Taylor ("ScarlettT")

will host a group discussion on the topic:

Communicating World Wide

"I think I would like to talk about the way in which people have come together by meeting on such sites as ActiveWorlds and using avatars. I compare this to ham radio and getting cards in the mail from someone you have made contact with. Also the meetings that people are forming now are along the same line as ham fest. I like to meet new people and to chat and learn all I can about them, even make them friends that one day I get to meet. I think there is a lot to be said for meeting and getting to know people online.

"I am a network manager -- ordering, setting up, fixing, and maintaining computers. I also keep up with all network activities. I manage the email server and several Novell servers. I have been trained in NT also and am learning daily."