Active Worlds avatar maker

Raiven

previews the Avatars98 T-Shirt!

Amigos Group created these official biz folk avatars for the sales and marketing types!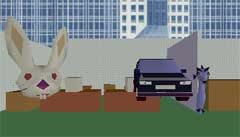 Boulder Man and his crew begin building the Avatars98 World in Boulder! Contact Boulder Man. More pictures here soon as the world gets built!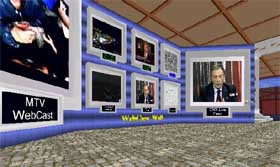 Max and Dax2 of Koolworlds crank away on the Active Worlds Exhibit Hall including the Wall o' Webcams. Contact us for a preview tour of the hall.
More New Stuff All the Time...
Lots of new Face-to-Face nodes are signing up... get your spot into the mix!
Sign up as a Speaker.
Get your Avatar entered into the Avvy Awards!